Posts Tagged 'government'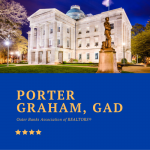 H. 401 and S. 349, companion bills filed in the North Carolina General Assembly on March 24, would provide for significant pro-housing regulatory reform by amending the Chapter 160D, the enabling statutes for local zoning ordinances, to allow duplexes, triplexes, quadplexes, townhouses, and one accessory dwelling unit (ADU) per detached residential structure in residential zones with public water or wastewater service.
Read More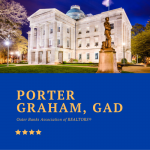 On March 23, Reps. Szoka, K. Hall, White, and Turner introduced H.B. 367, which would amend N.C.G.S. Chapter 46A, Article 2 by adding a new part, the "Uniform Partition of Heirs Property Act." The new part would provide in North Carolina protections enacted over recent years in nineteen other states for property held via tenancy-in-common.
Read More