We are excited that you are interested in joining the Outer Banks Association of REALTORS® (OBAR).  Whether you are a brand-new Agent, a seasoned REALTOR®, or local business that wants to join our Community Partner Program, we are happy to have you!  We are positive that the benefits of joining OBAR will help further your career and build a strong local following through our networking opportunities that will bring you success well into the future.
Complete Application & MLS Add/Change form, both signed by your Broker-in-Charge.  Submit paperwork & payment via credit card or check to:  Member Services Director Karen Pierce.  Please make checks payable to OBAR.
Complete the online New Member Ethics (CoE) training to gain MLS access.  Please submit to karenp@outerbanksrealtors.com.
Register for New Member Orientation (NMO) with Karen Pierce.  You only have two chances within 60 days.  The best time to do this is when you submit your application.
Complete MLS Orientation Training BEFORE NMO and within 30 days of application. Only two classes are offered per month. Please contact MLS Director Daniel Sutherland to schedule your orientation. If you are in Property Management, you are exempt from this requirement.
Complete NAR's Fairhaven Simulation BEFORE NMO.  Please submit to karenp@outerbanksrealtors.com.
Complete NMO within 60 days of joining OBAR.
Register & Attend the next scheduled General Membership Meeting (GMM) to be officially inducted into membership
CONGRATULATIONS! You are officially a REALTOR®. Upon successful completion of steps 1-6, the Board of Directors (BOD) will approve your membership at the first BOD meeting following the GMM.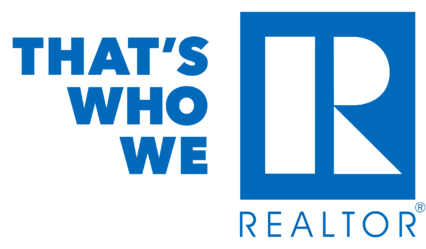 Community Partner Application
OBAR is excited to launch our NEW Community Partner Referral Reward Program!
REALTOR® and Community Partner members are eligible to receive a non-refundable account credit for each Community Partner referred. (Not eligible for self-referral)
Reward is equal to 5% of new Community Partner dues, or 5% of the increase for Community Partner stepping up to a higher level. Community Partner dues must be paid before reward is issued.
Community Partner must confirm the referring party. Only one reward per referred Community Partner.
Rewards will not be issued for Community Partner returning to a level held within the past 6 months.
All Community Partner Program Terms and Conditions apply.
For more information, contact Member Services Director Karen Pierce at 252-441-4036
Terms & Conditions

All Community Partner opportunities and benefits are first come, first serve, subject to change and available only to OBAR members.
Please include a high resolution logo in jpeg, png, or eps.
OBAR reserves the right, in its sole discretion for any reason, to accept or reject any potential Community Partner opportunity.
Event opportunities feature recognition in emails and signage. Greet all attendees and make a 2-3 minute presentation.
REALTOR®Ball tickets must be confirmed at least 2 weeks prior to the event in order to be guaranteed.
Payment is due before the event or promotion occurs.
Template "thank-you" promos will be used for Community Partners which do not provide custom artwork.
Benefits run Mar 1-Feb 28. Dues must be paid by March 1 to guarantee inclusion on the printed 7' banners.
Dues are discounted 50% after July 1 with limited benefits.
Dues are nonrefundable.
2023 Community Partner Program Affiliate
PLATINUM Good Neighbor League Award Level
Community Partner:  $7,500
---
DIAMOND Level
Community Partner: $5,000 
---
GOLD Level
Community Partner: $3,000
---
SILVER Level
Community Partner: $2,000
---
BRONZE Affiliate Level
Community Partner: $1,500
2023 Community Partner Program REALTOR® Company
DIAMOND Level
Community Partner: $5,000 
---
GOLD Level
Community Partner: $3,000 
---
SILVER Level
Community Partner: $1,500