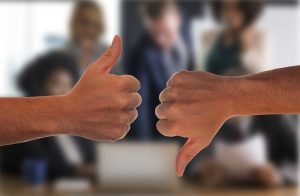 The professional standard that sets REALTORS® apart from other real estate practitioners is their acceptance and adherence to the REALTOR® Code of Ethics. Many difficulties between real estate professionals (whether REALTORS® or not) result from misunderstanding, miscommunication, or lack of adequate communication.  As civil litigation becomes increasingly costly, time consuming, and burdensome, many private parties prefer to settle disputes and conflicting claims through alternative means. Because we are in charge of making sure our REALTOR® members are abiding by the Code of Ethics, the Outer Banks Association of REALTORS® has adopted a dispute resolution process in accordance with the National Association of REALTORS® and the North Carolina Association of REALTORS®. Potential disputes are divided into two categories: Potential ethical violations and money. The process is different for each.
Please note: If the real estate professional (or their broker) you are dealing with is not a REALTOR®, your only recourse may be the North Carolina Real Estate Commission or the courts.  REALTOR® Associations determine whether the Code of Ethics has been violated, not whether the law or real estate regulations have been broken. Those decisions can only be made by the licensing authorities or the courts.
For further information about the process or to access dispute resolution assets (including training, the Professional Standards and Arbitration Manual) visit:  The Code of Ethics (nar.realtor).
If you feel that you have a legitimate complaint, there are several ways that it may be handled: