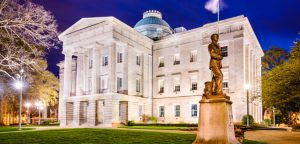 Week of February 14, 2022
Included in This Briefing
Dare County to Select Partner Tuesday
Southern Shores Planners to Consider Lot Coverage Allowance
Upcoming Meetings
---
Dare County to Select Partner Tuesday
The Dare County Board of Commissioners voted at a February 17 special meeting to finalize selection of an affordable housing development private partner at their February 22 meeting. The board convened February 17 to consider two partnership candidates selected for consideration by the Dare County capital improvements committee from among respondents to a Request for Qualifications circulated by the county in December to developers recommended by the UNC Development Finance Initiative. Candidate the Coastal Group is a small firm with North Carolina ties with experience constructing 6000 units of affordable housing in the Carolinas. Candidate Woda Cooper is a much larger Ohio firm with 700 staff and experience constructing 16,000 units of affordable housing nationwide. Both groups have estimated a 16- to 18-month timeframe from partnership entrance to occupancy for a suite of proposed multifamily projects. Representatives from Woda Cooper appeared better versed in the use of low-income housing tax credits (LIHTC), which contribute financing for 90% of below-market housing construction in the United States. The form of LIHTC for which Dare County projects are likely eligible provides tax deductions equivalent to 4% of project construction costs for ten years; developers typically bundle LIHTC from multiple projects and transfer them to institutional investors in exchange for upfront cash. Investors are incentivized because the market rate for LIHTC ranges from $.80 to. $90 for each dollar's worth of offset tax, and are developers are incentivized because the reduction in financing costs facilitates the construction of below market-rate housing. Coastal Group representatives conveyed to commissioners their preference for financing alternatives unencumbered by the regulatory complexity, uncertainty, and inflexibility of LIHTC use, which obligates developers to the provision of housing at rental costs potentially lower than county targets.
---
Southern Shores Planners to Consider Lot Coverage Allowance
On February 22 the Southern Shores Planning Board will convene to formulate a recommendation to the town council concerning a town-proposed zoning text amendment amending maximum lot coverage standards in the RS-1 zoning district to provide a lot coverage exemption for open-slatted decks. The amendment would permit the deduction from lot coverage of pervious decking area up to 25% of the total footprint of a single-family dwelling on the same lot, conditional on presentation of a survey.
---
Upcoming Meetings
Monday, February 21
Currituck County Board of Commissioners – 5:00 p.m.
Tuesday, February 22
Dare County Board of Commissioners – 5:00 p.m.
Town of Southern Shores Planning Board – 5:00 p.m.