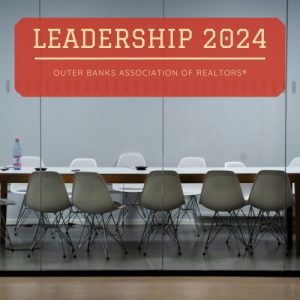 At OBAR's Annual Meeting on October 26th, REALTOR® members will vote for the following 2024 Board of Directors positions:
President Elect (3-Year Commitment)
Treasurer (1-Year Commitment)
Secretary (1-Year Commitment)
Tourism Director (2-Year Commitment)
Property Management Director (1-Year Commitment)
3-At Large Members (2-Year Commitment)
Click for More Information About Specific Requirements for Each Position.
Leadership applications are due THIS Friday, September 8th and should be submitted to OBAR CEO Willo Kelly at willo@outerbanksrealtors.com.  The official ballot will be announced on September 28th.