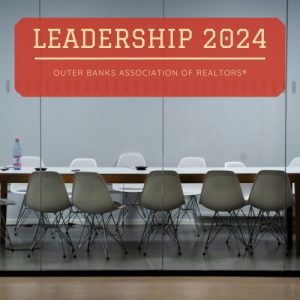 The following Board of Director seats are open:
President Elect
Treasurer
Secretary
Tourism Director
Property Management Director
3 At Large Directors
Visit www.outerbanksrealtors.com to view eligibility criteria in OBAR Policy A, Section 3.1. For more information about the duties of Board members, please refer to OBAR Policy A, Section 3.2.
The Leadership application is available on-line. Applications should be submitted to OBAR CEO Willo Kelly at willo@outerbanksrealtors.com  no later than NEXT Friday, September 8th. The Certifying and Recruiting Committee will review each application for eligibility and will announce the official candidates for the 2024 ballot on September 28th via membership email.