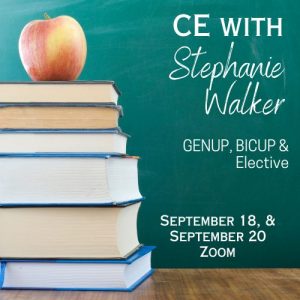 Yes, you read that correctly. OBAR is offering complimentary CE with Larry A. Outlaw Excellence in Education Award honoree Stephanie Walker via Zoom in September. Due to the success of other programs, the Board approved offering these courses as a member benefit. The fee for non-members is $50 per course.
CE Schedule
September 18th: Elective, "Risky Business, Doing it Right"** - 1:30-5:30P
September 20th: BICUP - 8:30A-12:30P
September 20th: GENUP - 1:30-5:30P
Space is limited so register TODAY!
**Satisfies NAR's Code of Ethics Requirement