From the National Association of REALTORS®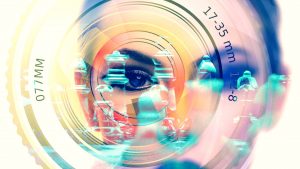 CHICAGO (August 8, 2023) – The National Association of Realtors® has announced the 12 companies participating in the Innovation, Opportunity & Investment (iOi) Summit's(link is external) "Pitch Battle" competition from August 29–30 in Miami.
NAR's venture capital arm, Second Century Ventures, will present the Pitch Battle competition, where each entrant will conduct a live, four-minute pitch about its product or service followed by a four-minute, rapid-fire question-and-answer session from a panel of judges. Contestants must present a compelling case for their new tech innovations or services and explain how it will improve the real estate industry.
"The iOi Summit is about discovering the next big thing in real estate tech as we continue working to foster a culture of innovation and inclusivity," said NAR CEO and SCV President Bob Goldberg. "We are thrilled to see how the next generation of outstanding tech companies will leverage this platform to present their innovations."
The Pitch Battle contestants include the following:
The winner will be awarded $15,000, a booth at NAR's annual conference in November (NAR NXT(link is external)) and the opportunity to present iOi's 2024 Pitch Battle winner.
"Each of these 12 startups offers something unique to our industry," said David Conroy, NAR's director of emerging technology. "Regardless of the outcome, each participating company is contributing to real estate technology's evolution, and that's a victory in itself."
Learn more about the Pitch Battle and register to attend the iOi Summit at ioisummit.realtor(link is external).
The National Association of Realtors® is America's largest trade association, representing more than 1.5 million members involved in all aspects of the residential and commercial real estate industries. The term Realtor® is a registered collective membership mark that identifies a real estate professional who is a member of the National Association of Realtors® and subscribes to its strict Code of Ethics.