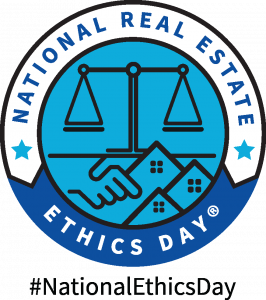 Join us for the exciting event,  2023 National Ethics Day with the one and only Leigh Brown, where you'll have a blast while supporting a great cause, as this event raises funds for the REALTORS® Relief Foundation!
Get ready for a day of laughter, enlightenment, and thought-provoking scenarios. You'll navigate ethical dilemmas with a smile as Leigh's unique blend of humor and expertise keeps you engaged, all while making a positive impact . Don't miss this opportunity to redefine ethics in a fun and delightful way!
Click to register for this virtual event and get your Code of Ethics requirement out of the way from the comfort of your own home or office.