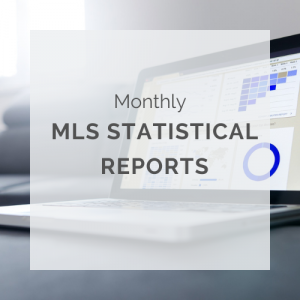 The real estate market continued to mellow in March compared to the same time last year.  Sales were down 40% compared to March 22, with residential down 39% and lots/land down 41%. Residential median sales price was down 45 to $553,500 compared to March 2022, but the median sales price for lots and lands increased 7% which was almost 10,000 more than this time last year.  However, on a month to month comparison, the market is seeing some positive results. The residential median sales price in March was $83,500 higher than February of this year.  According to 1 MLS Committee member, OBAR has had 9 straight months of 200 sold properties on average and 12 straight months of approximately 1000 active listings.
Residential days on market increased by almost 20 days compared to March 2022, but days on market for lots/land decreased by almost 25 days.  The increase for residential listings is most likely related to rising mortgage interests rates, especially on second and vacation homes, which is taking longer to secure loans.
Town to Town Comparison
All towns saw a drop in year to date sales in March compared to March 2022.  Kitty Hawk saw the smallest decrease compared with the town being one house less sold.  Roanoke Island saw the largest percent increase in median sales price at 13% compared to this time last year, which is the equivalent of $60,000.
There were several interesting statistics among the towns.  Duck actually had the highest median sales price of all towns at $925,000 compared to March of 2022, but 37 fewer homes were sold in March 2023.  This indicates that the homes sold during this March were more expensive than last March.
There is no denying that the market is cooling off.  However, there are still some favorable outcomes that are worth acknowledging, particularly when comparing month to month statistics.