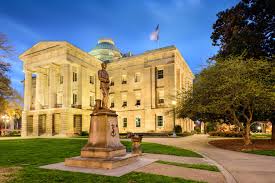 The North Carolina Association of REALTORS'® (NCR) Legislative Meetings are right around the corner.  It is imperative to have a strong representation of REALTORS® from our unique area.  Join fellow OBAR and NC REALTOR® members heading to Raleigh on Wednesday, March 29th.
OBAR has a van available to take people to Raleigh.  Space is limited so If you are interested in getting on the "bus", contact OBAR CEO Willo Kelly at willo@outerbanksrealtors.com.
Members will meet in the OBAR parking lot at 5:00A and leave for Raleigh at 5:30A.  There will be a rally at 9:00A, followed by a session with House and Senate members. Everyone will stop for lunch afterwards while heading back to OBAR.