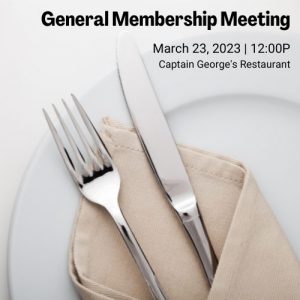 Our General Membership Meeting is 12:00P NEXT Thursday, March 23rd at Captain George's Restaurant.  A buffet lunch will be served.  The meeting is FREE for OBAR members, or $25 for non members.
OBAR GAD Donna Creef will discuss oceanfront septic rules, NCREC disclosures, flood insurance, and Nags Head rezoning.  We will be joined by special guests, Dare County Commission Vice Chairman Wally Overman and Patty O'Sullivan who will talk bout the "Wall that Heals", a 3/4 scale, nationally traveling replica of the Vietnam Veterans Memorial in Washington, DC that is coming to Dare County in November.  There will also be several updates on upcoming events, and more.
Check-in begins at 11:15A with a buffet lunch served at 11:30A.  The meeting will begin promptly at 12:00P.
Please Note:  No-shows will be charged $25 to cover the cost of food.