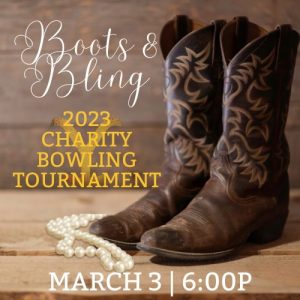 Get your bowling balls ready!  OBAR's 2023 10-Pin Bowling Tourney is scheduled for Friday, March 3rd at Nags Head Bowling Alley, from 6:00-10:00P. The cost for the event is $300 for a 6-person team. This includes one free pizza for your team and beverage of choice for each member.
This year's theme is Boots & Bling so break out all of your western wear and saddle up for a this fun, charity event.  Whether you like Yellowstone or other older western movies and TV have fun getting into character.
Proceeds from the tournament will benefit OBAR's Scholarship and Disaster Relief Funds held through the Outer Banks Community Foundation.
To register your team, contact Membership Services Director Karen Pierce at karenp@outerbanksrealtors.com or (252) 489-1478.  You may also download the form on: www.outerbanksrealtors.com.