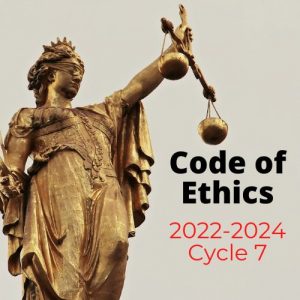 OBAR Staff have been fielding a lot of questions about the deadline to complete NAR's Code of Ethics (CoE) requirement.  The current cycle (7) started January 1, 2022 and ends December 31, 2024.
This requirement is NOT related to your NCREC requirement of 4 hours of GENUP/BICUP and 4 hours of elective credit which is due by June 10th, 2023.
Please Note:  Due to recent changes, NAR requires that members may ONLY take CoE through your local, state, national association, or local association affiliate.  This means that if you are an OBAR member (with no secondary memberships), you MUST take CoE through OBAR, NCR, NAR, or The CE Shop.  We are unable to accept certificates of completions from other schools.  If you take an Ethics course outside of OBAR, you MUST submit your certificate of completion to Membership Services Director Karen Pierce at Karenp@outerbanksrealtors.com.