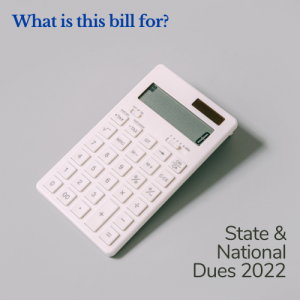 It's time to pay State and National dues.  The total state and national dues are $380.00 and are broken down as follows:
NC REALTORS® (State): $185
NAR (National): $195 (NAR increased the advertising/branding assessment by $10)
The deadline to pay your dues is January 8, 2023.  You may pay via the following ways:
Online:  Use the Info Hub
Mail/hand deliver:  201 West 8th Street, Nags Head, NC 27959
Phone: (252) 441-4036
Please Note Several Items:
OBAR only accepts Visa or Mastercard
You have the option to pay $15 to NC REALTORS® PAC.  If you choose to pay the $15 via check-it MUST be a PERSONAL check made out to RPAC
This is for State and National dues ONLY.  Local dues are invoiced in June
If you assigned a payment profile to your recurring dues, they will automatically be charged on January 1
Late fees will be assessed on January 24
If you have any questions, please refer to the email that Finance Director Ginger Stalheber sent on December 2 or you may contact her at ginger@outerbanksrealtors.com or (252) 489-1020.