There appears to be an old scam related to Zillow leads on the rise again.  Through Zillow, REALTORS® are receiving leads from scammers posing as a homeowner wanting to list their home for sale.  These homes are then put into the MLS by the REALTOR®.  It is believed that the scammers are doing this in effort to receive potential earnest money, or to change it to a lease to get wired deposits.
Whenever you receive a lead from a 3rd party site, it is recommended that you ALWAYS check the name, phone number, and tax records of the property in question.  One way to do this is to download OBAR's FREE member benefit "Forewarn".  The FOREWARN app gives an agent the ability to gain instant insight (within seconds) on a prospective client using only a phone number.  Instantly get verification of the name, phone numbers, address history, financial information, property records, and criminal histories of the person calling.
Setting Up Your Complimentary FOREWARN Account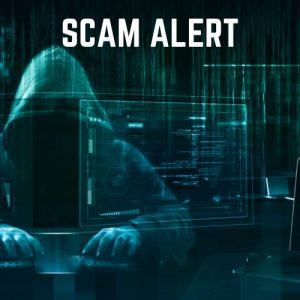 As an OBAR member, setting up your FREE FOREWARN account is quick and easy!
Click here and enter your email address when prompted to do so (be sure to use the same email address that this email was sent to as it will serve as your FOREWARN 'Username').
You will receive an activation email from FOREWARN, open it and click the link as instructed.

If you do not see the email, be sure to check your junk/spam folder.  If you do not see the email after checking your junk or spam folder, this may be due to the fact that your account could not be set up as FOREWARN does not have a current cell phone number. Please contact Willo Kelly at willo@outerbanksrealtors.com if you are having problems.

The link takes you to a page where you will enter the last 4 digits of your phone number.

If the first 6 digits of the number displayed are not related to your cell phone number, please contact Willo Kelly at willo@outerbanksrealtors.com if you are having problems..

You will be prompted to enter a confirmation code that will be texted to that phone number.
Upon confirmation you will be prompted to create a password.
Now you are ready to download the FOREWARN app by clicking on the appropriate link below from your mobile device, or searching for FOREWARN in the app store. Click here from your mobile device for iOS / Apple / iPhone / iPad app. Click here from your mobile device for Android app
After activating your account, you can also log in to your FOREWARN account from any web browser via the www.FOREWARN.com homepage (click 'Sign In' at top-right) or via this link: