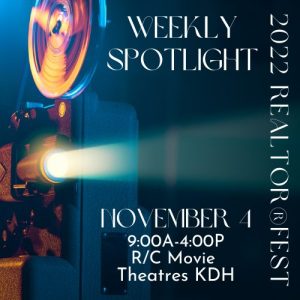 Must see event of the year! REALTOR®Fest is officially scheduled for November 4th at R/C Movie Theatres, KDH, from 9:00A-4:00P.
We are excited to announce that at this year's REALTOR®Fest we will be joining forces with The Blood® Connection to hold a blood drive during the event in honor of Past President David Pergerson.  The drive will run from 10:00A-3:00P during the event in the parking lot of the theatre.  We ask that you make an appointment ahead of time, but walk-ins are welcome on the day of the event..
Click to Reserve Your Spot for the David Pergerson Blood Drive TODAY!
You will need to enter sponsor code 9047 and adjust the dates.
Give the gift of life in honor of our Past President David Pergerson.