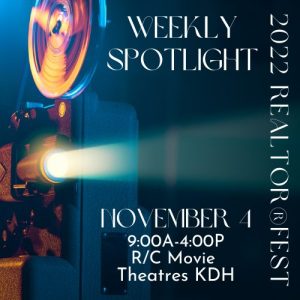 Must see event of the year! REALTOR®Fest is officially scheduled for November 4th at R/C Movie Theatres, KDH, from 9:00A-4:00P.
Presentation Spotlight:
Nathan Eslep from Patriot's Roofing, the creator of FORTIFIED roofing initiatives Mark Zehnail with IBHS, and NCJUA Chief Executive Officer Gina Hardy, will discuss the history of the FORTIFIED roofing plan.  They will also discuss insurance issues, hot topics, and how to possibly get a $6,000 grant towards a new fortified roof.  This will be an excellent educational session for your buyers, sellers, and YOU!
Have any fortified roofing questions you would like answered?  Submit them now!