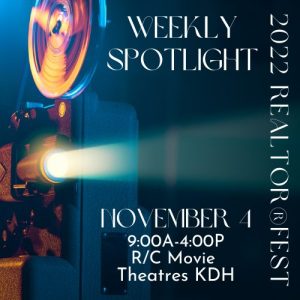 Must see event of the year! REALTOR®Fest is officially scheduled for November 4th at R/C Movie Theatres, KDH, from 9:00A-4:00P.
Presentation Spotlight:
Once again we will have a Property Management Panel featuring panelists Doug Brindley, Tim Cafferty and Ali Breaux, moderated by Brenda Davis-Williams.  PLUS, this year, Monica Thibodeaux and Dare County Sherriff Doug Doughtie will join us as well.  The panelist will discuss the latest property management hot topics including eviction procedures, safety, trends, and more.
Have questions already in mind for the panelists?  Submit your questions now!