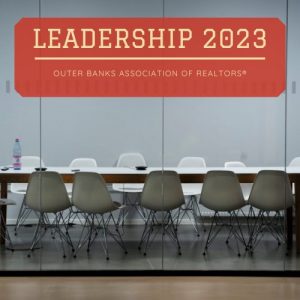 As author and founder of Mayflower-Plymouth Capital LLC, Hendrith Vanlon Smith, Jr said, "A good Board of Directors team is one where ideas are flowing fluidly – and where each idea is met with an initial welcome, an intellectual challenge, an expression of gratitude, a rigorous scrutiny, and a readiness for action."
Are you a REALTOR®?  Have you served on a committee or the Board since 2015?  Have you taken Fairhaven? If the answer is yes to all 3, you are eligible to apply for a 2023 leadership position. At OBAR's Annual Meeting on October 27th, REALTOR® members will vote for the following 2023 Board of Directors positions:
President Elect (3-Year Commitment)
Treasurer (1-Year Commitment)
Secretary (1-Year Commitment)
Property Management Director (1-Year Commitment)
3-At Large Members (2-Year Commitment)
President Doug Brindley says, "Serving on the OBAR Board of Directors is an honor and a privilege. There are many moving parts of the real estate industry, and each member is charged with the task to be involved. Everyone matters and your participation is both appreciated and important."
Completed applications should be submitted to OBAR CEO Willo Kelly at willo@outerbanksrealtors.com no later than September 14th. The Certifying and Recruiting committee will review each application for eligibility and will announce the official candidates for the 2023 ballot on September 22nd.
Still nervous about being on the Board of Directors? Don't be! If elected, OBAR provides leadership training. You'll know exactly what to expect. So, if you are interested in serving on the Board, what are you waiting for?  Click on the blue button below.