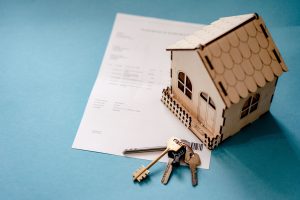 The National Flood Insurance Program (NFIP), administered by the Federal Emergency Management Agency (FEMA), is the principal provider of flood insurance in the United States. Risk Rating 2.0 is a program of significant NFIP premium pricing reforms affecting both new and existing policies.  FEMA began applying Risk Rating 2.0 to new NFIP policies on October 1, 2021, and began applying Risk Rating 2.0 to existing policies on April 1, 2022. 
Risk Rating 2.0 replaced FEMA's former pricing method of standardizing premiums to flood zones with a new pricing method based on probabilistic modeling that incorporates geographic and design features specific to individual structures. This new method takes into account prior claims, replacement cost value of the dwelling, the dwelling foundation, and the structure's distance to a body of water to determine an individual property's rate and premium.  Grandfathering of flood zones is no longer allowed.  Under Risk Rating 2.0, Flood Insurance Rate Maps (FIRMs) will no longer be used for premium calculation but will remain in effect to determine the applicability of statutory NFIP enrollment requirements and support local administration of floodplain management regulations.
Click to Read the Risk Rating 2.0 Synopsis.
For more information visit: www.fema.gov/flood-insurance/risk-rating.
For further questions please contact your local insurance agent.  There may be private flood insurance options available to you.
Have you noticed any significant increases in premiums?  If so, please contact CEO Willo Kelly at willo@outerbanksrealtors.com or (252) 489-1263.