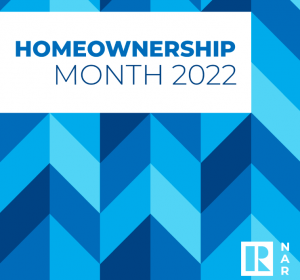 June is National Homeownership Month and NAR is making it easy for you to communicate the importance of homeownership to your clients.
View NAR's Homeownership Month landing page here for tools and tips you may share on your social media platforms.
Save the Date
On Tuesday, June 21, at 11 a.m. ET, Dr. Jessica Lautz, NAR's vice president of demographics and behavioral insights, will offer a virtual Homeownership Month briefing on challenges and opportunities in the current housing market.
Associations around the country are celebrating the recent proclamation from the White House.  Read it here.
And don't forget the hashtags:  #HomeownershipMonth and #Homeownership