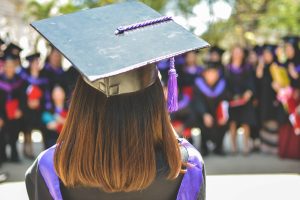 Congratulations to this year's scholarship recipients:
First Flight High School:
Versailles A. D'Alessio
Kate A. Hamilton
Mya N. Salch
Maggie M. Sherman
Maggie T. McNinch
Manteo High School:
Ivy L. Cage
Grayson P. Lewis
Iva M. Owens
Ana Karen Alvarez-Isidoro
Cape Hatteras Secondary School:
Kathleen Quigley
Jobell Porter
Emma Del Monte
Thank you to everyone who helped make this possible, and special thanks to President Doug Brindley who attended each schools awards ceremony and presented scholarships in person! OBAR awards 12 $1,000 scholarships each year to seniors in Currituck and Dare Counties, and Ocracoke.
Since 1996, OBAR has awarded 175 students a total of $265,631 in scholarship monies through the Outer Banks Community Foundation.
To donate visit: www.obcf.org/donate-now and select Outer Banks Association REALTORS® Scholarship Fund.