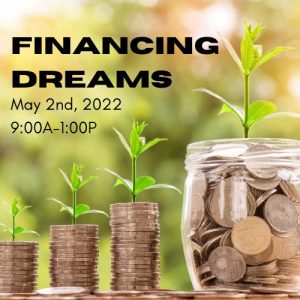 Are you interested in getting your Workforce Housing Specialist Certification, a certification that can qualify your buyers for a $1,000 down payment assistance grant?  OBAR is sponsoring "Financing Dreams", one of the three core classes that you need to obtain this certification.
Join us via Zoom on May 2nd, from 9:00A-1:00P for this course with Jane Cavanagh.  The course provides in-depth coverage of NC Housing Finance Agency (NCHFA) programs, including property and buyer eligibility, the loan process, and information on how you can help more clients purchase their first home.  Real estate agents who take this class also are listed as "Preferred Real Estate Agents" for NCHFA home buyers program.  This course is approved by NCREC and counts as 4 hours of CE elective credit.
The course is $80/Member or $100/Non Member.