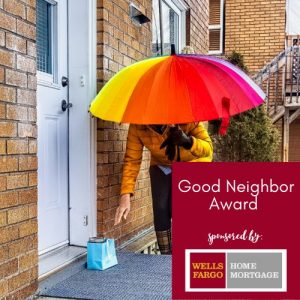 Do you know of a fellow REALTOR® who has contributed to a program that improves the livability of a local community?  This isn't limited to real estate or housing issues, and may include such things as crime prevention, youth mentoring, and homelessness prevention, etc..
If so, nominate them TODAY by filling out the Good Neighbor Award Nomination Form.  Completed forms should be submitted to OBAR CEO Willo Kelly via email at willo@outerbanksrealtors.com, or fax at (252) 441-7524.
Help us recognize our members who are going above and beyond to make the OBX better!
The Good Neighbor Award is sponsored by Platinum Community Partner Wells Fargo Home Mortgage.