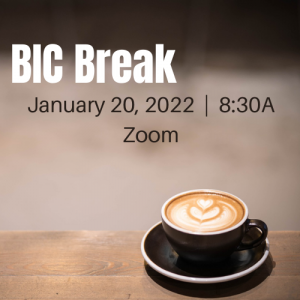 Brokers-in-Charge and BIC eligible members:  Register today for our first BIC Break of the year on Thursday, January 20 at 8:30A. This 45 minute "break" will cover important information that needs to be shared with your agents and staff.
On the agenda:
Top 10 List of Most Asked Questions From Members.
New Add/Drop Form
New Code of Ethics Training Requirement Cycle
Accessing the Info Hub for Up-to-Date OBAR Info
Scheduled Events
Housing Statistics
Latest News
OBAR's new Strategic Plan
And More!
We'll see you on the 20th at 8:30A!  To register contact Membership Services Director Karen Pierce at
karenp@outerbanksrealtors.com or (252) 489-1478.