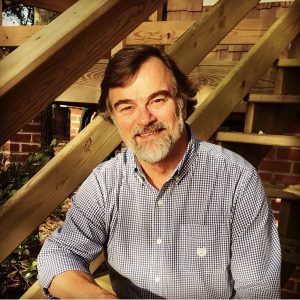 Bobby Harrell was given the prestigious Career Achievement Award at the Annual Meeting held at Captain George's.  2019 recipient David Perrot presented the award.
Bobby was recognized for his long history of volunteerism at OBAR, including being a Past President in 1996 and being awarded REALTOR® of the Year in 1997.   Bobby has also worked extensively with the Outer Banks Community Foundation, sits on the Board of Directors for TowneBank Mortgage, and has worked with many other local charities and organizations.
The OBAR Career Achievement Award recognizes REALTORS® who have been members for 25 or more years and served their community and profession with distinction throughout their careers.
Congratulations Bobby!  Thank you for all that you have done for OBAR and the OBX community!