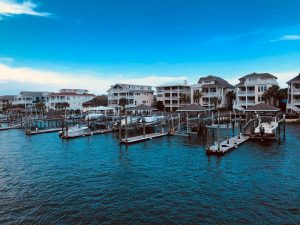 Outer Banks, North Carolina – The great state of North Carolina has become the first state in the nation to pass legislation regulating timeshare exit companies. The groundbreaking timeshare statute stems from the North Carolina Real Estate Commission (NCREC) recognizing the need for regulation of companies claiming to "exit" consumers from their timeshare contracts.
Together with Jeff Malarney, a partner with the North Carolina law firm of Malarney & McCown, PLLC, attorneys at Greenspoon Marder LLP, a full-service national law firm with a strong presence in the timeshare industry, the American Resort Development Association, and the NCREC advocated to update the state's timeshare statute to include provisions that regulate timeshare transfer ("exit") activity, identifying that most exit companies charge exorbitant upfront service fees, yet do not provide the advertised safe or legal exit, and merely instruct owners to default on their financial obligations to timeshare developers. Notably, NCREC also discovered that timeshare owners rarely receive the advertised "money-back guarantee" and often suffer adverse financial consequences such as damaged credit and tax liability.
A few key provisions of the legislation include:
Timeshare exit companies may not advise or suggest timeshare owners cease making payments on their timeshare obligations;
Timeshare exit company contracts must provide timeshare owners with a right of rescission;
Timeshare exit companies cannot charge timeshare owners for a transfer or exit service that amounts to foreclosure or repossession;
Timeshare exit companies are not entitled to a fee for a transfer or exit service if the timeshare owner procures their own transfer or exit;
Written evidence of the transfer or exit must be provided and include the method of transfer or termination, along with legal documents; and
Timeshare exit companies must escrow the fee charged to timeshare owners.
"After learning about exit companies' predatory practices, I was thrilled to lead this legislative effort and pleased that the citizens of North Carolina will be afforded the most robust and comprehensive consumer protection laws in the country," said Jeff Malarney, Former NCREC Chairman and current NCREC Board member.
Outer Banks Association of REALTORS® President Doug Brindley commented, "Thanks to the joint advocacy efforts of those involved and to the North Carolina General Assembly, timeshare owners will now be protected from the unfair and often damaging practices of companies claiming to get owners out of their contract."
The law in its entirety can be found here.