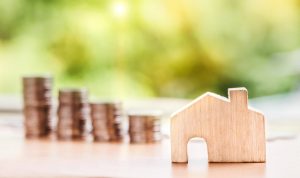 BY TANYA SVOBODA
June 2021
In a competitive housing market, it's not uncommon to see home prices creep up. With limited inventory and multiple offers on homes, the price you're willing to pay for a home may end up being higher than the appraised value. This is known as an appraisal gap and it can be a deal breaker for mortgage lenders who use appraisals to make sure the home is worth the money they're lending you.
For example, if you bid $300,000 on a home but the appraisal comes in at $250,000, your lender will only give you a mortgage for the lower amount. Real estate experts estimate between 10-20% of appraisals come in lower than the sale price. But in today's competitive housing market, more homes are selling with multiple offers and the chances of an appraisal gap is increasing.
When there is an appraisal gap you have five options.
Renegotiate the deal. For many, this is a great starting point. Buyers can ask the seller to reduce the price or split the difference. However, in a competitive seller's market, this isn't always a possibility. It's entirely possible that someone else's offer, that doesn't burden the seller, will win out in this scenario.
Pay the difference. In highly competitive markets this is the most common choice. If you're hesitant to ask for a renegotiation for fear of missing out on the deal, you can offer to pay the difference between the purchase price and the appraised value. "But remember, you need to pay the difference on top of your down payment," said Aron Clark, vice president and senior mortgage banker with Dart Bank. "If the appraised value is $80,000, but the purchase price is $100,000, you still need your down payment on that $80,000, as well as the $20,000 difference."
Use a portion of your down payment. You may also be able to use a portion of your down payment to cover the difference in price. However, if doing this makes your down payment less than 20% of the purchase price, you'll be on the hook for private mortgage insurance (PMI). You'd also have to work with your lender to make sure you still qualify for the loan with these adjusted terms.
Draft a rebuttal. It doesn't happen often, but an appraiser may adjust their valuation if you and your REALTOR® can provide them with relevant comps that support the higher purchase price.
Walk away. If you're unwilling or unable to use any of the other options listed here, your best bet is to walk away. While it's easy to get swept up in a bidding war, or jump through hoops to buy the home of your dreams, over-paying on a home may leave you in financial trouble down the road.
The length of time you plan to live in the home, the urgency of the purchase, and market trends will all play a part in determining whether or not it's even a good idea to buy a home over the appraised value. Your REALTOR® can help you analyze these factors and decide if this is the right purchase for you.