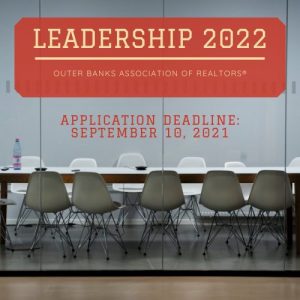 Are you interested in being a part of the most important committee at OBAR?  The application to run for a position with the Board of Directors is here.  Criteria for each position is included in the application.
Positions Open in 2022:
President Elect
Treasurer
Secretary
Tourism Bureau Director
Property Management Director
Director at Large: 3 Positions
Worried about training or what to expect?  Don't be! OBAR will provide leadership training before the first 2022 Board meeting and will walk you through the entire process.  It's an exciting opportunity and we hope you will apply!
Please submit completed applications to OBAR CEO Willo Kelly at Willo@Outerbanksrealtors.com.