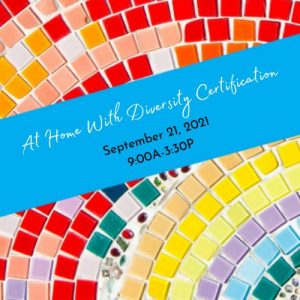 Through North Carolina Association of REALTORS®, OBAR is offering a FREE At Home w/ Diversity Certification Course virtually on Tuesday, September 21, 2021 from 9:00A-3:30P.
The At Home With Diversity® course addresses the topics of diversity, fair housing and business planning development. After successfully completing the course, REALTORS® are eligible to apply for the official AHWD certification, which conveys to clients they're working with a dynamic real estate professional with expertise that transcends cultural barriers.
Plus, you can pay $15 and get 4 hours of CE elective credit too!