Two words:  Seller's market.
These two words sum up real estate in the Outer Banks as we head into the busy spring selling season.  Because we were looking at a bleak future in March 2020 due to COVID and the shutdown, we knew that the statistics for last month would be drastically different from the year before.  And they were!
March saw an 86% increase in Total Monthly Sales compared to this time last year equaling a total of 203 MORE homes sold.  Under Contract homes jumped 100% with 441 more homes under contract for a total of 883.  As of today there are a total of 928 homes under contract.
Sales
Residential and Lots/Land sales were up with sales increasing 87% compared to this time last year.  The Median Sales Price for Residential Units was up 37% at $475,000.  Average Days on Market have dropped to 69, and Distressed Sales were down 50% to only 4.
Inventory
It is all about the inventory!  Simply put, there is not much.  REALTORS® are begging for listings.  Residential Inventory is down 72% having dropped below the 400 mark to 359 units available.  There were 1,356 units available this time last year.  Lots/Land inventory is down 26%. Distressed Inventory was down to only 3 units compared to last year's 17.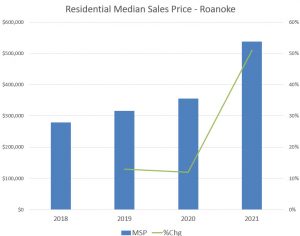 Town to Town Comparison
It is in the town to town comparisons where the statistics get really interesting.  Corolla saw a 210% increase in Residential Units sold compared to this time last year.  While Corolla still holds the record for highest Median Sales Price compared to all towns, it was Roanoke Island that saw a 51% increase in Median Sales Price equal to $182,575.  However, this drastic increase is due to only 3 MORE homes being sold in March 2021 compared to 2020 (20 vs 17 units).
In Closing
We are in a HOT sellers market.  The time to sell is now.  Current demand is far exceeding inventory.  Inventory is drastically down, Median Sales Price is up with many towns seeing an increase of well over $100,000 compared to March 2020.  April should also see statistically significant changes that will reflect the shutdown in 2020.