Posts Tagged 'SentriLock'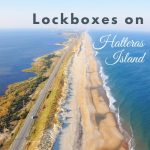 Need a lockbox on Hatteras Island? OBAR still has a satellite office that handles lockboxes and lockbox issues located at Hatteras Realty Avon (41156 NC-12, Avon, NC 27915).
Read More
Effective immediately new members will no longer be issued a SentriLock card. They will be instructed on downloading the app, and how to use it. However, OBAR will still be able to re-issue cards for existing members while supplies last.
Read More