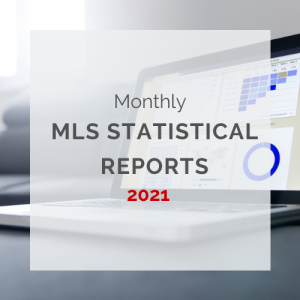 Real estate records won't stop in the OBX.  January saw the highest total volume of Residential Units sold EVER.  Residential sales have already totaled almost $135 million compared to January 2020's $59 million: a 73% increase (108 more units sold).  Sold volume for Lots/Land was the highest it's been since 2006.  Last month saw $9.6 million in total volume sold compared to January 2020's 3.7 million: a 127% increase (37 more Lots/Land).
Inventory continues to decline at a rapid rate.  Total inventory was down 51% to 1,034 units.  Of the 1,034 units available there were only 447 Residential units (compared to 1,336 in January of 2020), and 541 were Lots/Land (compared to 732 in January 2020).   Even distressed inventory is down $76%.  For most areas, this means that we are in an intense sellers market and now is the time to sell if you are thinking about it.
Town to Town Comparison 
Town to town comparisons in January were very interesting.  Statistically, Kitty Hawk saw the largest increase in Residential Units sold at 225% followed closely by Colington with a 200% increase.  However, Hatteras actually had the most Residential Units sold at 23.
Nags Head saw the highest increase in Median Price equaling $235,000 for a total of $565,000 (71%).  However, Duck is on record for having the highest Median Price of $735,000 followed by Corolla at $644,500.  Ironically, both Kitty Hawk and Colington were the only areas to report a reduction in Median Price, which dropped anywhere from $41,000 to $86,000.
In Closing
For most areas we are in an intense seller's market. Now is the time to sell if you are thinking about it, with many homes selling with multiple offers above asking price.