Get 40% Off Post Licensing Classes November 9-15, 2020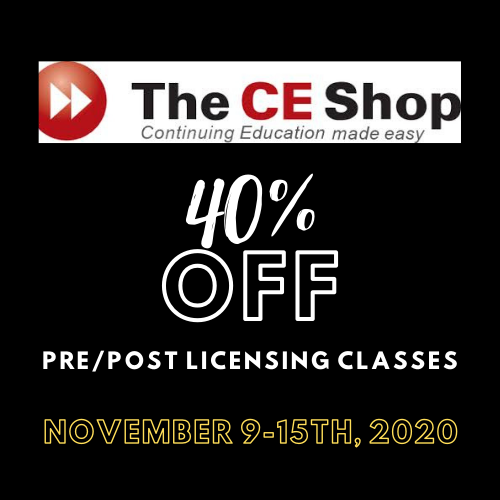 Take Advantage of this Awesome Deal!
The CE Shop and OBAR have a long history of collaborating for online, "asynchronous" CE courses at reduced rates. We are excited to announce that through The CE Shop, you may now take Pre/Postlicensing courses! Monday, November 9th-Friday, November 15th get 40% off ANY course INCLUDING PRE/POST LICENSING! That's a HUGE savings! Just enter the promo code "LAUNCH" when checking out and the credit will be applied to your order.
In North Carolina, the ONLY courses you may NOT take via The CE Shop are the BICUP & GENUP. Register for an online course by visiting obar.theceshop.com or visit www.outerbanksrealtors.com, click on the "Education" tab, and select "Online Education".
The CE Shop was the first "asynchronous" CE provider approved in North Carolina to offer "asynchronous" Pre/Post Licensing courses. They have been affiliated with OBAR since 2009.